NEW: The Hop Museum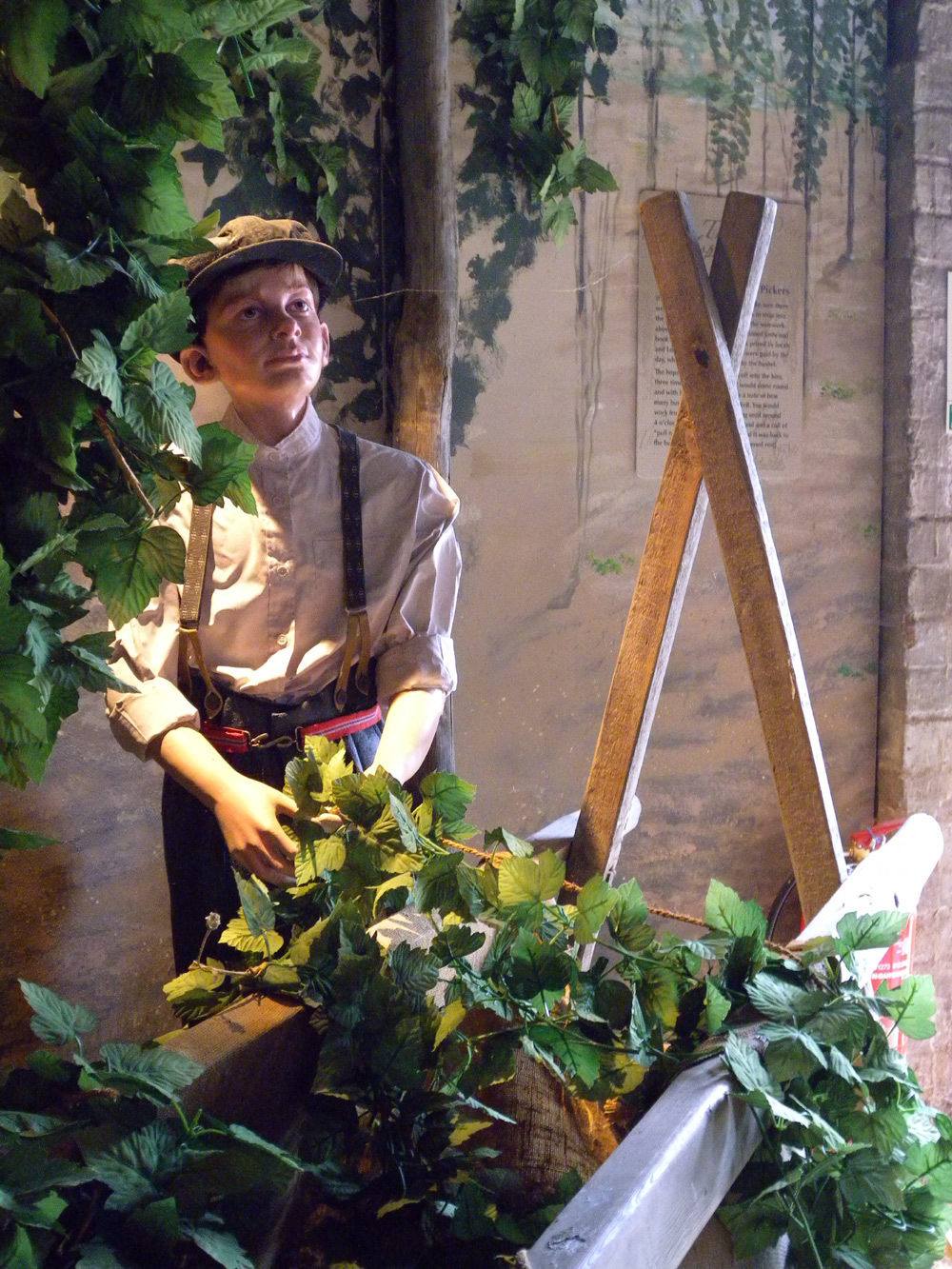 The Hop Farm is based around the world's largest oast village.
After World War II it was very popular for Londoners to come to places like The Hop Farm to pick the hops. Every year they would travel down here to work, renew friendships and also to have fun.
Relive this fascinating and recent history of hop picking with the story told in the superb roundels of our oast houses – bringing it back to life on the big screen.
The exhibition shows film and footage which give you an insight into the life of a hop farmer to the celebrations that accompanied the harvesting of the hops.
Also step into yester-year at the Yesterday's World museum and discover artefacts and goods from the past!
Hopper's Diner and Soft Play
Have fabulous fun at Hopper's Diner and Soft Play. Hopper's Diner and Soft-Play is an amazing indoor activities and soft play area, great for children aged 3 to 9 years old, to let off steam in a safe environment.

NOW OPEN: a new soft play area for under 3's!
Parents can enjoy a well deserved drink and a snack whilst the kids play (please note food and drink bought from outside the premises cannot be consumed in Hoppers)
There are also baby changing facilities and toilets in Hoppers.

For details on children's parties in Hoppers please call us on 01622 872068
*please note adults are not allowed on or in the soft play equipment area
The Magic Castle
Be amazed as you enter The Hop Farm's very own Magic Castle. Did you know it's the first of its kind in the UK!

Come and try all sorts of magic tricks – fantastic fun for all the family. Don't forget to bring your camera, you'll want to amaze your friends when you get home with photos of you doing some magic!
Bursting with secrets, intriguing conundrums, the mysterious Merlin's trommel and the ultimate mirror maze. It's an absolute must for inquisitive children and parents alike.
You'll amaze your friends with the pics you take with trick photography such as levitation, vanishing or standing on the ceiling! Just 1 token (£1) per person!
The Gingerbread Hut
The Gingerbread Hut is filled with sweet delights - children's paradise! Old fashion sweets, chocolate fountain, doughnuts, slush and much more!
More Activities
Click here to go to Outdoor Activities