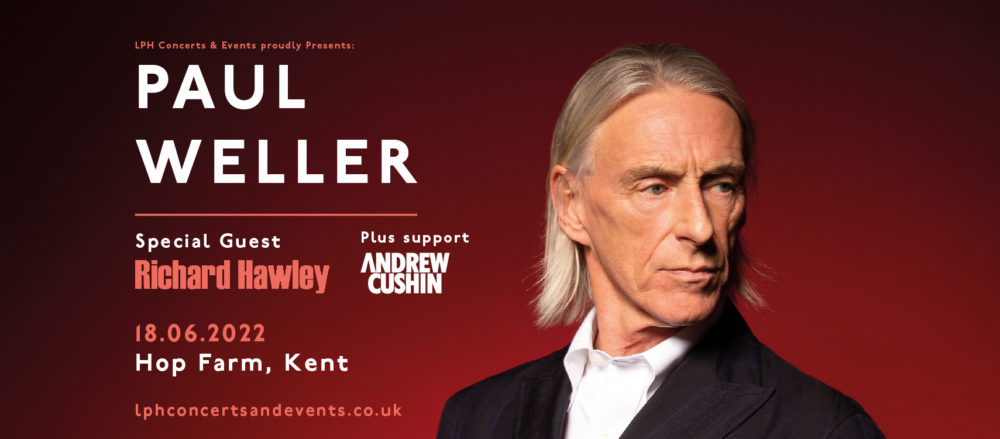 Paul Weller has announced a huge outdoor show tour for summer 2022. The respected music and style icon will headline a show at The Hop Farm, Kent on Saturday 18 June 2022.
Few artists have influenced music like Paul Weller and next summer, fans can enjoy live performances of new material and classics from his back catalogue such as 'Wild Wood', 'Wake Up The Nation' and 'You Do Something To Me'.
Paul's 17th solo album 'An Orchestrated Songbook' was released on 10th December. Recorded with award-winning arranger, Jules Buckley and the BBC Symphony Orchestra the album reimagines a selection of his vast catalogue. This follows 2021's 'Fat Pop' with fans likely to hear tracks from this album live for the first time this summer.
Tickets cost just £48.50 and are on sale from 10am on Friday 17th December (pre-sale 10am, 15th December). Available from www.lphconcertsandevents.co.uk
For Camping Booking, please email touring@thehopfarm.co.uk