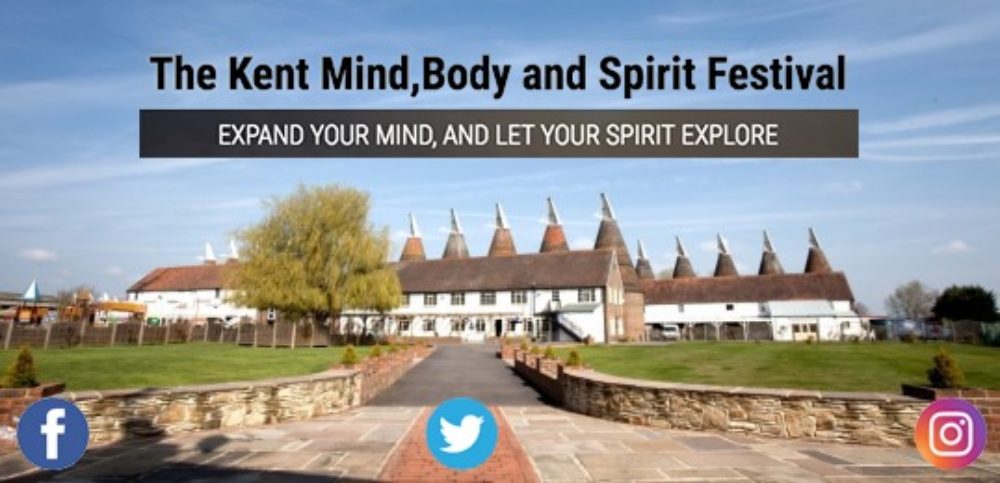 The next Kent Mind, Body, Spirit Festival is coming! If you'd like to be part of this fabulous 2-day event on November 3rd& 4th 2018 get your tickets pronto!
This 2-day event has proved to be an exciting addition to the Kent diary, our November event will build on the success of the one we held in April with the addition of lots of extra exhibitors, talks, workshops & demonstrations plus so much more.
Whether you are a spiritual junkie or just curious, are an old soul looking for your tribe or a new soul looking for enlightenment, this spiritual weekend is perfect for you! Over 70 exhibitors, speakers and demonstrators will be offering a stunning array of products, services, therapies and skills for the mind, body & spirit. Join the mailing list to get all the news and updates ahead of the big event, you can buy tickets online or on the door but we'd recommend you buy in advance. We look forward to connecting you.
For full details of exhibitors and speakers please see the website, this will be updated constantly between now and then event. You can also join the mailing list to receive updates and offers.
www.kentmindbodyandspirit.co.uk
Entry is £10 (under 16's free) in advance, or £15 on the door, and allows you access to the talks and demonstrations as well as the main event plus you will get discounted access to the Hop Farm itself.
https://www.facebook.com/MindB...
Sat 3rd November 10am-5pm, Sun 4th November 10am-4pm, T&C's apply, please see event website for full info.
No pets allowed.